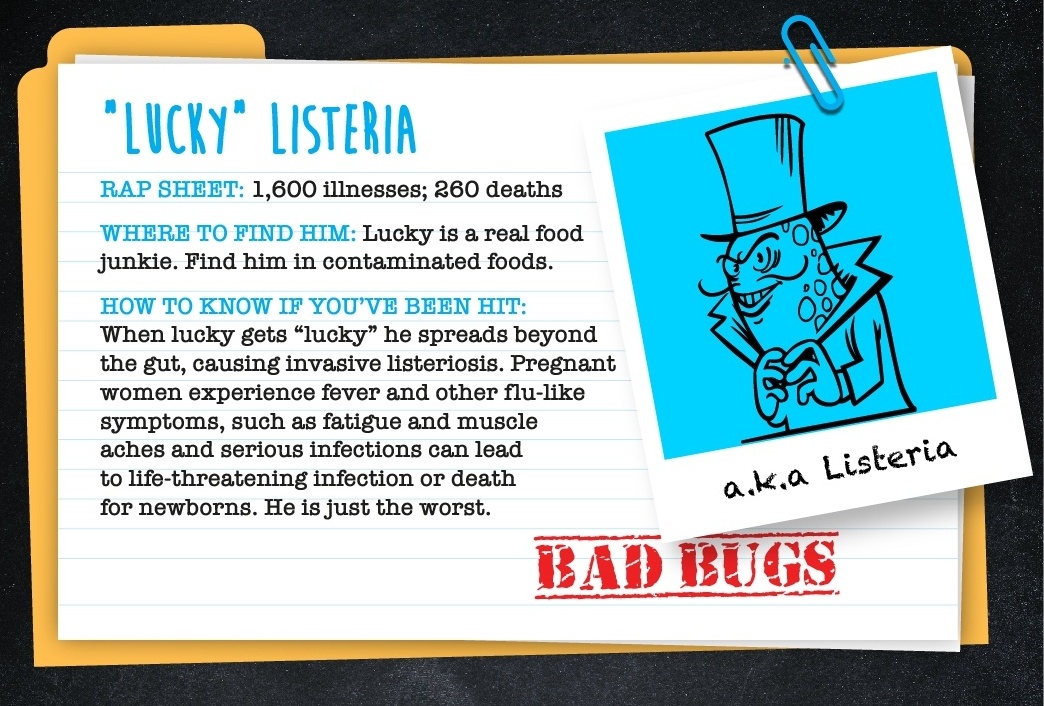 Listeria is one of the worst offenders when it comes to foodborne illness-causing bacteria. An estimated 1,600 people get sick from eating foods contaminated with listeria each year and around 260 of those illnesses result in death. Pregnant women are especially susceptible and are 10 times more likely than others to get an infection.
Where does it come from? Listeria is found in soil and water. Produce can become contaminated from the soil or from manure used as fertilizer and some animals can carry the bacteria, infecting meat and dairy products. Listeria can also contaminate foods in a processing facility, spreading the fastest to nearby foods in refrigerators.
This harmful germ can be found in many foods, however, dairy products and produce are most commonly linked to outbreaks. Pregnant women, people 65 years and older and people with compromised immunity should avoid the following:
Queso fresco and other soft cheeses (avoid anything unpasteurized)

Raw Sprouts

Melons

Hot dogs, lunch meats, cold cuts, other deli meats and fermented or dry sausages

Smoked seafood

Raw (unpasteurized) milk (includes soft cheese, ice cream and yogurt)
Food industry workers should be trained in food safety procedures to prevent cross-contamination and other food handling errors that can lead to outbreaks.
Check out this infographic to learn more about the Bad Bugs Gang and how you can stop them from spreading.