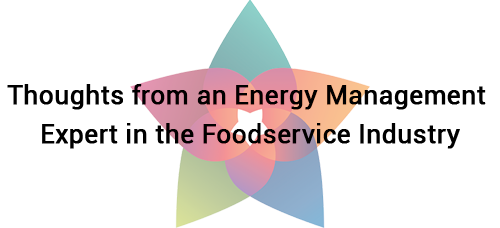 Profit margins are small enough in restaurants for many reasons. Whether you're a quick serve or fast casual restaurant or even fine dining, one of those factors is the variability of overhead. From the price of ingredients to the cost of energy, foodservice establishments often pay one price in April and something completely different in August.
In terms of energy, the largest consumers of energy are commercial kitchens. Knowing this, it would make sense that of the many Energy Management Systems (EMS) on the marketing, at least some of those would be focused on the foodservice industry. In reality, this is not the case.
GoSmart Energy™ is the only EMS dedicated strictly to foodservice industry and restaurant operators. And to learn more, we sat down with Alan Greer, the Director of Energy Management Products for Franke Foodservice Systems.
Q: Do you think foodservice operators realize how much energy they use and how much they could save?
Greer: Definitely most foodservice operators realize how much money they spend operationally each month. They are very smart business people and are tuned in to their financial operations. Unfortunately, knowledge of monthly expenses does not always mean they fully grasp what portion of those expenses are energy related. Some who understand their monthly energy expense have set in place counter measures to limit those costs, but many others simply accept their energy expense as a normal part of doing business. Most, however, do not understand how much energy they could really save if they were to implement energy management products like those in the GoSmart Energy™ portfolio.
Q: How much do you think the average property could save?
Greer: Depending on the solutions that are applied, the average property will save between 5% and 20% of their energy spend. GoSmart Energy™ products typically yield a 12-24 month return on investment. Actual savings may vary due to different site condition, utility rates and the combination of portfolio solutions implemented at a given location.
Q: A lot of foodservice operators are skeptical about ROI from energy management systems. Do you think this is a valid concern?
Greer: I believe the skepticism about ROI stems from years of over-priced, overly complicated solutions that included numerous features that today's QSR, fast casual dining, convenience stores and similarly sized retail spaces could not take advantage of. In those older scenarios, a favorable ROI was very difficult to achieve because of the high product costs and because some of the products themselves did not produce the promised savings.
Today, there are a variety of providers promising energy savings for less investment, but the industry transgressions of the past continue to drive this skepticism. With Franke, for the products to be included in the GoSmart Energy™ portfolio, they must truly deliver the stated ROI. One way to appreciate the impact of the energy savings is to correlate the energy savings to transaction counts or sales. Once you understand how many additional transactions per month you would have to increase to get the same financial return provided by our energy solutions it can be quite eye-opening!
Q: Why is GoSmart™ Energy different from other energy management systems?
Greer: Around 50-60% of a typical foodservice operation's energy spend is on lighting, HVAC (heating, ventilation and air conditioning) and refrigeration. The GoSmart Energy™ portfolio of products and services offers solutions tailored to address these specific areas. Most of the competition typically provides solutions to only one of these areas. By integrating "best-in-class" solutions, we are able to apply a broader range of energy savings products, and we are constantly looking for new, innovative energy saving products to add to our portfolio.
The GoSmart Energy™ solution is powered by Franke, a proven leader that provides solutions to the foodservice community. By leveraging the power of Franke, GoSmart Energy™ is uniquely position for longevity and success to be your facility solution partner. Additionally, we have a 24/7/365 Call Center and trained technical staff that can provide around-the-clock monitoring of facility operations, as well as Enterprise Software that can give the individual operator remote visibility to their operations. Lastly, we offer attractive financing that can make the operator cash flow positive from day one!
Q: How should foodservice operators determine which aspects of GoSmart™ Energy most apply to their properties?
Greer: Our Energy Efficiency Consultants will help identify which GoSmart™ Energy aspects to apply to their properties. Our goal as their facility partner is to work together with them to understand what they are doing well and to identify possible areas of improvement that can benefit from the GoSmart™ Energy products and services. We understand that not every GoSmart™ Energy product is needed in every situation, and we will work with them to apply only those products that will add value to their operation.
Q: Where do you suggest people begin if they're interested in GoSmart™ Energy and energy savings in their foodservice operations.
Greer: If you're ready to talk, you can always contact us with your detailed questions, or you can call our GoSmart Energy™ Director of Sales and Marketing, Robert Gerdes, at 615.768.1203.
We've also created a Guide to Energy and the Bottom Line: Maximizing Restaurant Energy Efficiencies where anyone interested can see real life examples of how GoSmart™ Energy works.
Want to learn more about the only Energy Management System for the foodservice industry?
Download the Guide to Energy and the Bottom Line.