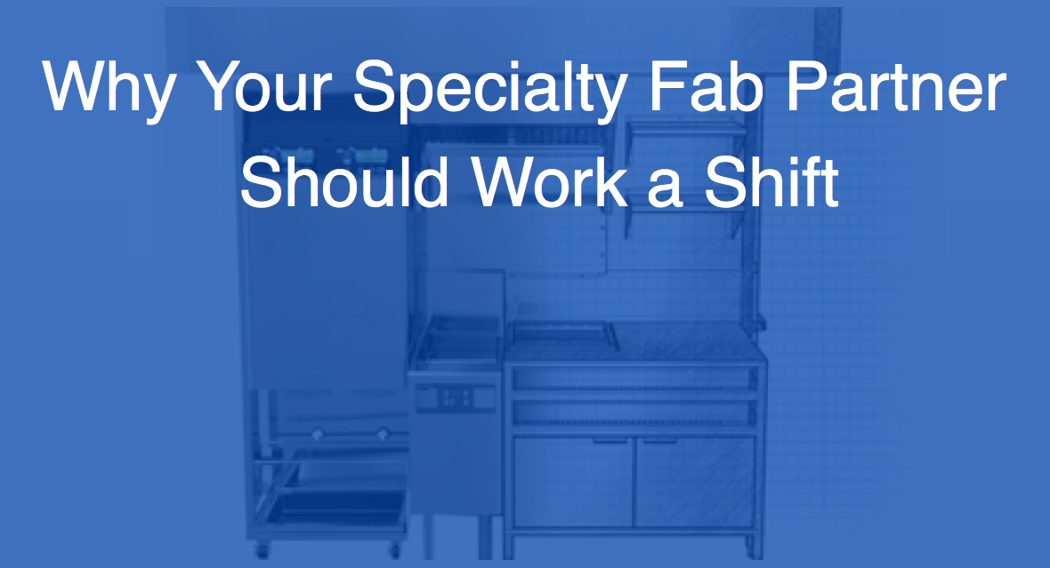 The only way to truly know how well a kitchen operates is to roll up your sleeves and actually work in it. By spending a few days watching how work flows from station to station and how well workers can complete their tasks, the inconsistencies and inefficiencies become obvious.
When working with a specialty fabrication provider to maximize the efficiency and productivity of your commercial kitchen, it's imperative to select a partner willing to spend time in your kitchen. If potential candidates don't suggest that they first work side by side with your kitchen staff, they're not really potential "partners" in the first place.
For example, in a recent study of one quick-serve restaurant kitchen, observers noted too many tasks involved physically crossing paths in the kitchen with other employees. This led to inefficiencies at best and potential hazardous situations in the worst case. Orderly flow didn't seem to exist. Workers had to walk between and maneuver around one another, directly impacting the operation's to deliver during peak rush periods.
The above scenario is an important situation that a specialty fabrication partner should be able to observe in person and rectify. In this case, though, it never would have been discovered had the partner not agreed to spend time actually working in the restaurant. Only by making the fabricator part of the process instead of just an observer did the problem actually get discovered.
Ready to look for a specialty fab partner? Not sure what to consider when making your decision? Check out our free guide to hiring a specialty fabrication partner.